The Roof Coating Process
A roof coating is applied using 4 simple steps. Although it appears to be so simple anyone can do it, we highly recommend using an approved contractor to install your coating to ensure the roof warranty will be applicable.
1. Cleaning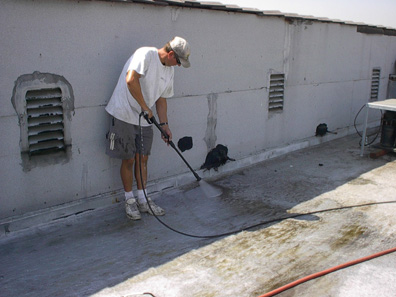 All roof surfaces to be coated must be clean, dry and free of any oil, grease or dirt. High pressure washing is recommended.
2. Priming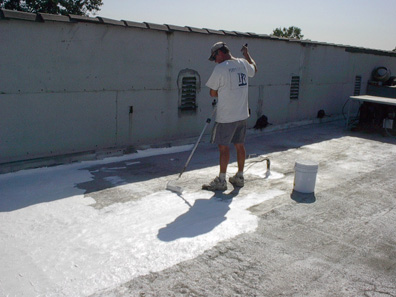 Prime all metal roof surfaces with visible rust with an appropriate roof coating primer. To ensure proper adhesion of the roof coating to the roofing substrate, an appropriate bonding primer may be needed. A roof adhesion test may also be required to verify the roof coating will adhere to the roof substrate.
3. Waterproofing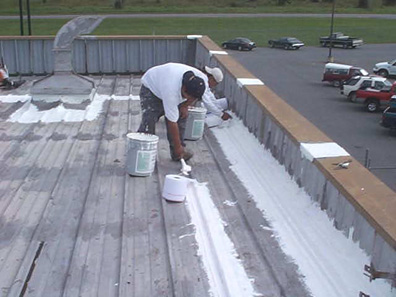 Cap all fasteners with a brush-grade roof coating. All seams, flashings and penetrations should be sealed with a durable top coat and polyester fabric if needed.
4. Top Coat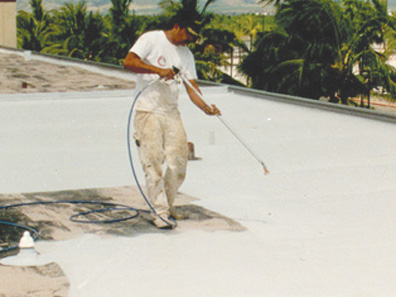 In order to complete the job, your approved roof coating contractor will apply one or two coats of
roof coating over the entire roof surface in order to produce a seamless, "rubber-like" protective membrane that will last for many years.